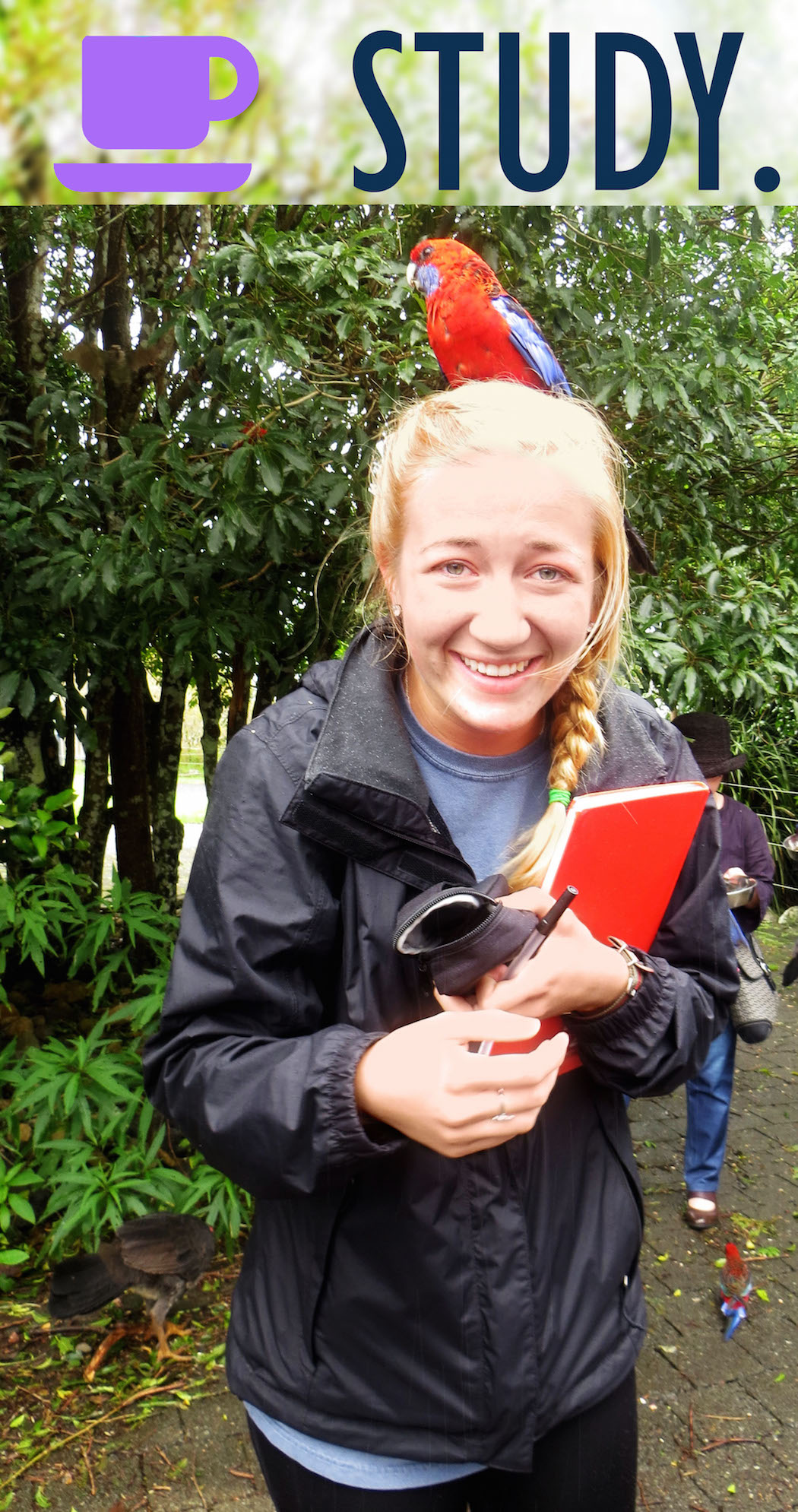 Don't drown in the crowd!
Nervous about taking COE 3001-Mechanics of Deformable Bodies? Instead of having 55 people in your class in Atlanta, take advantage of the small class sizes offered on the Pacific Program. Almost all class sizes are smaller on the program.
Many students are anxious about studying abroad because they don't speak another language. All courses on the Pacific Program are taught in English, and English is listed among Maori as an official language in each of the countries visited.
Curious what your professors eat for breakfast? Why not find out?
The Pacific Program gives you the opportunity to interact with professors in a way that you would never have if you were to stay on campus. Getting to know your faculty members well can lead to great recommendations as well as possible research opportunities once you return to campus.
Although the Pacific Program does entail traditional lectures, students also visit different cultural and natural sites as part of their coursework. From coral reefs to volcanoes, the Pacific Program offers a different a type of classroom.
Get done with classes a month early
Due to the intensive nature of the Pacific Program, classes at the program end in March. This means that you finish courses almost an entire month before your classmates on GT's Atlanta campus. Use this time to explore further or to relax before starting summer classes or co-op.
Courses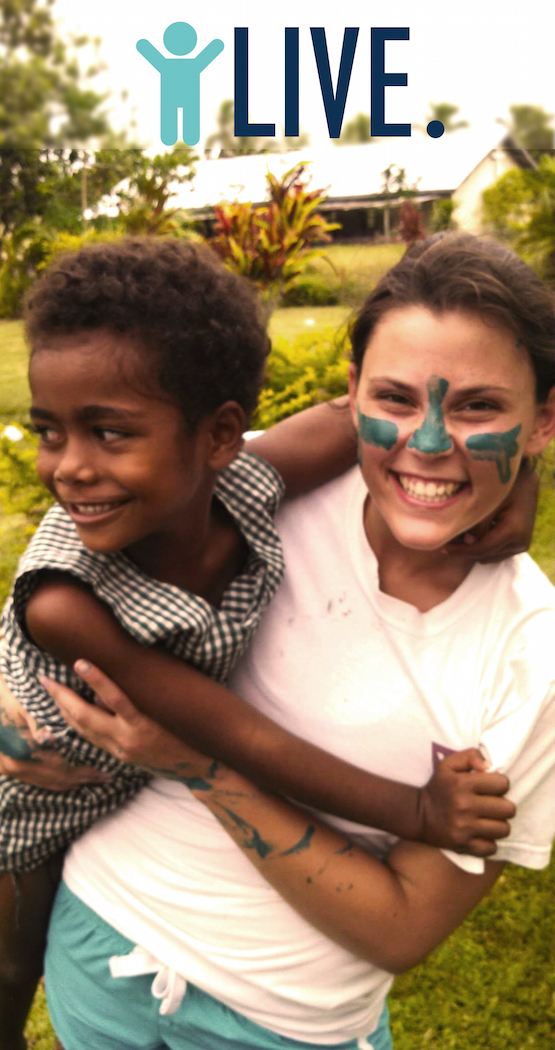 Gain Insights into 2 New Cultures
New Zealand and Australia couldn't really be that different from the United States, right? WRONG. On the Program you'll learn how multiple cultures that share one language can be vastly different from one another.
Work alongside the locals
Pacific students spend time on the Pacific Program participating in a service project. What better way to spend your last weeks Down Under than to befriend local people and say "thank you" for all the memories you made on the Pacific Program?
Skip the winter and enjoy an entire year of summer!
Everyone knows Atlanta winters are pretty nasty. Cold temperatures with a little ice and rarely any snow? No thank you. Instead of braving the wintery weather, head to the Southern Hemisphere to enjoy the warm and sunny summer climate. Plus, when you get back you'll be able to show off your new tan!
You'll be traveling closely with 70 other Georgia Tech students, so making new friends isn't an issue! From weekend adventures, to late night study sessions, your fellow Pacific Programers will always be around!
Financial Aid travels… So can you!
Receive HOPE? You can still use that money! Also, out-of-state students pay in-state tuition! A semester abroad may be less expensive than a semester in Atlanta. To learn more about financial aid and scholarships, visit
http://oie.gatech.edu/
Apply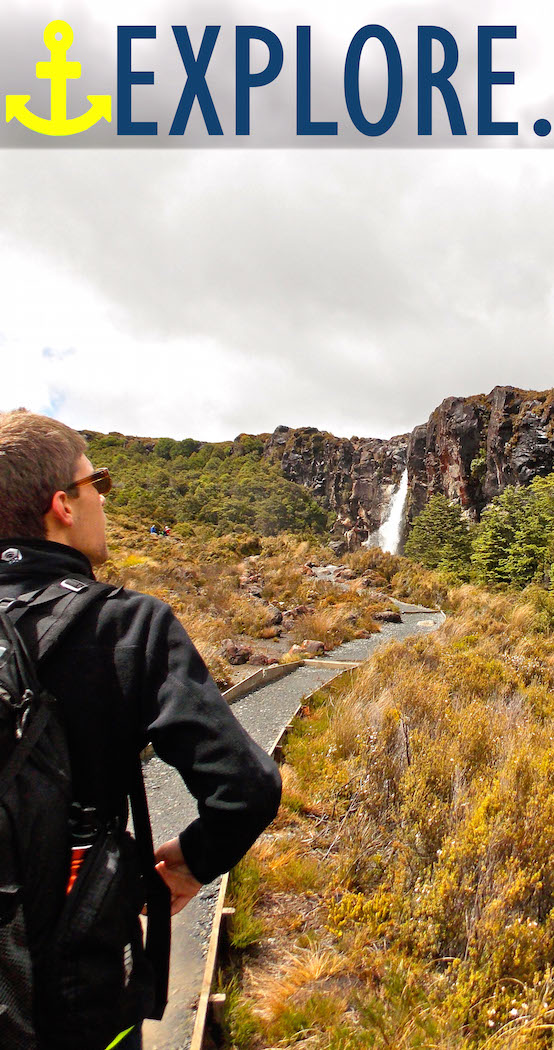 Let's face it- Getting to Australia and New Zealand is expensive and time-consuming. Go when you have the most time to take advantage of seeing as much as you possibly can! Financial aid can make it the most affordable time to go too.
Truly the opportunity of a lifetime!
This is it folks- I guarantee you will come back seeing the world, your country, and your peers in a different light! Take advantage of this incredible learning experience to study both inside and outside of the classroom on the Pacific Program! When else will you have the chance?
Take a tip from the pros- Make Global Connections
Your faculty & staff members on the Pacific Program, as well as locals you'll meet along the way, have been around the block a time or two. Especially, when it comes to exploring in New Zealand and Australia. Pick their brains to find out the best way to navigate everything these countries have to offer.
A semester away from city life is easy on the eyes and good for the mind and body. New Zealand and Australia are home to some of the most stunning natural sites and diverse flora & fauna on the planet, and you'll be in the middle of it!
Entertain your Adventurous Spirit
Take advantage of spending time in New Zealand, a country known for its adventurous spirit. Explore the Great Barrier Reef in Australia.
Destinations