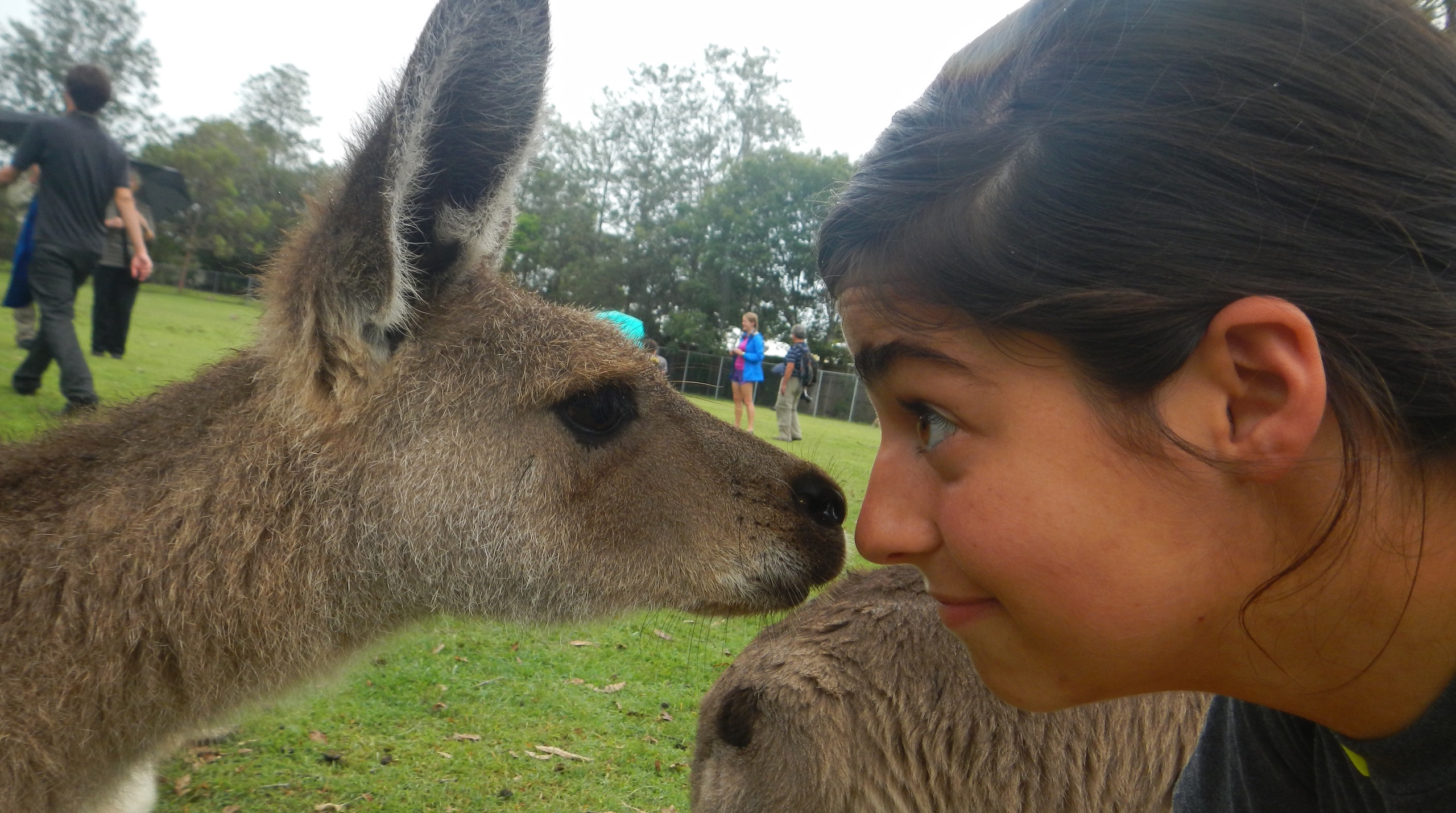 The Pacific Program is a 12 week long Georgia Tech faculty-led study abroad program that takes place during the spring semester. The program travels to countries throughout the Pacific Ocean, spending the first 6 weeks in New Zealand and the remaining 6 weeks in various parts of Australia. This once in a lifetime experience allows students to be immersed in multiple different cultures while earning 12 class credits.
To be added to the Pacific Program listserv and receive information about the 2023 Pacific Program. Email: pacific@oie.gatech.edu
Video of June 13th Information Session can be found here.
New Zealand
The first six weeks of the Pacific Program are based out of Dunedin, New Zealand. Dunedin is the second largest city in the South Island and lies on the South Island's east coast. Dunedin is the city to visit, serving as your basecamp for exploration of the diverse and vibrant Canterbury and West Coast regions.
Dunedin is one of the world's most unique destinations, combining urban regeneration and innovation with heritage, culture and exhilarating activity.
While in Dunedin, lectures are held Monday-Thursday. On the long weekends, students are welcome to explore New Zealand on their own. Almost one-third of New Zealand is set aside for conservation, making this verdant nation the perfect place to connect with nature, go on hikes, and see natural wonders like you've never seen before.

Townsville, Australia
Study in a coastal city in northeastern Queensland known for being home of Reef HQ, a rescue aquarium of all types of marine species. Offshore, a 25 minute ferry ride takes you to Magnetic Island. Magnetic Island is a national park that is full of wildlife, including a beautiful population of wild koalas.
Live in a mountainous island in Cleveland Bay with easy access to secluded beaches, rugged nature, and historical structures from WWII. Townsville, in contrast, offers a more urban environment without compromising access to the ocean.
Explore nearby beaches, the Great Barrier Reef Marine Park, and the numerous hiking trails through the national park. Magnetic Island is covered with eucalypt woodlands with several notable bays. Be able to see wildlife up close through guided hikes and conservation parks (you might even get to hold a koala)!
Heron Island, Australia
Study at Heron Island Research Station, with a flexible schedule to allow for plenty of time to explore the Great Barrier Reef and all the beauty it has to offer. Class days and free days will be determined at Heron Island and will be scheduled based on the weather.
Live on an island that is surrounded by 24-square kilometers of reef and is the home to several nesting spots for green and loggerhead turtles. You will living be with researchers from the University of Queensland, who have an expansive knowledge of all of the species in the area. Among the music of seabirds, tracks of turtles and schools of multi-colored fish, Heron Island is nature at its best!
Explore the expansive stretch of protected reef land with provided snorkeling equipment. You will no doubt get caught up in the timeless evolution of the world's largest living thing- the Great Barrier Reef! Heron Island boasts some of the best scuba diving and snorkeling in the world.
Brisbane, Australia
Study in the capital of Queensland, a strong cultural center to learn about Australian and Aboriginal history. Attend classes Monday-Thursday at a local university and use your weekends to explore Brisbane to its fullest or visit any of the surrounding destinations, such as the Gold Coast.
Live in a hotel or apartment-style venue with your classmates right in the middle of the city. Surrounded by public transportation, you will have the city at your fingertips.
Explore a city known for its beautiful weather and prime central location to visit numerous tourist destinations in Queensland. Explore local gardens and parks, see popular surfing beaches, go whale watching, go shopping, eat amazing food, snorkel around 15 sunken shipwrecks, go sledding down sand dunes… the list is endless! There is no shortage of things to do in Brisbane!
Dates
Spring 2023 Pacific Program Dates
Note that these dates are tentative and may be changed
Administrative Deadlines
Date

Item

June 15, 2022
Application opens. APPLY NOW!
July 15, 2022
Application Deadline
TBD
Study Abroad Fair
TBD
1st OIE Scholarship Deadline (Apply here)
TBD
2nd OIE Scholarship Deadline (Apply here)
TBD
*Tentative* Group Airfare Payment Deadline
TBD
First Possible Scholarship Notification
TBD
First Payment Deadline
TBD
Second Payment Deadline
January 2023
Pacific Program 2022 Departure!
Travel Dates
| | |
| --- | --- |
| Date | Item |
| Jan 5, 2023 | Group flight departs USA |
| Jan 7, 2023 | Arrive in Dunedin, New Zealand |
| Feb 16, 2023 | Final Exams for New Zealand Courses |
| Feb 18, 2023 | Depart New Zealand for Townsville, Australia |
| March 4, 2023 | Transit to Heron Island, Australia |
| March 12, 2023 | Transit to Brisbane, Australia |
| March 31, 2023 | Final Exams for Australia Courses |
| April 2, 2023 | Group flight departs for USA |
Courses
2023 New Zealand Courses :
| | |
| --- | --- |
| Course Number | Title |
| CHEM 2312/2313 | Organic Chemistry II​ |
| CHEM 2380 | Synthesis Laboratory I |
| BIOS 4699 | Undergraduate Research |
| CS 2701/COE 2701/MGT 4803 | Startup Lab |
| PUBP 2012 | Foundations of Public Policy |
| BIOS 4401 | Experimental Design & Statistical Methods |
2023 Australia Courses:
| | |
| --- | --- |
| Course Number | Title |
| COE 3001 | Mechanics of Deformable Bodies |
| PHIL 3109 | Engineering Ethics |
| LMC 3226 | Major Authors |
| BIOS 4471 | Behavioral Biology |
| APPH 1040 | Scientific Foundations of Health |
| BIOS 3801 | Special Topics in Biological Sciences |
Courses:
Students in the Pacific Program enroll in at least 12 credit hours. Your course load must be evenly distributed over the course of the program. For example, a student cannot take all courses in the New Zealand or Australia portion.